---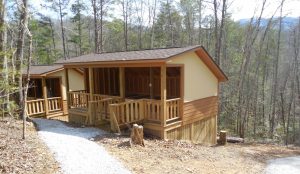 The Department of Ecology and Evolutionary Biology (EEB) at the University of Tennessee operates a Field Station in Pittman Center, Tennessee, near Gatlinburg and adjacent to the Great Smoky Mountains National Park (GSMNP).  The station consists of 18 acres of hillside land immediately adjacent to the Greenbrier entrance to the GSMNP and next to the Little Pigeon River.
Field Station facilities can be reserved by any tax-exempt organization (universities, charities, nonprofits, etc.).  It can be used for field trips, field courses, teaching, research, retreats, and more. To request a booking, please visit our Reservations page.
The station has three different accommodation options to cater to groups of different sizes and needs.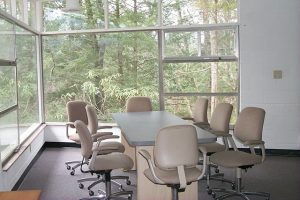 The "Research Station" consists of two houses, with a separate laboratory building between them. The total sleeping capacity for both houses is 9, although the houses can be reserved separately.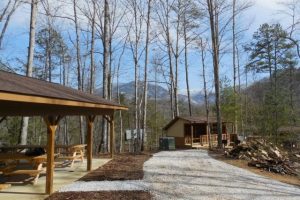 The Teaching Facility ("Campground") sleeps 28 people in bunks in open-air lean-to cabins.  It is available March-October.